__etalage.php
Because war belongs in a museum!
On May 10, 1940, German troops invade the Netherlands. After a few days of fierce fighting, the Dutch troops surrender. Five years of occupation follow. How does the German occupier behave? And what are the consequences for the population in the Netherlands?
What would you do? Do you adapt, cooperate with the rulers or do you resist? And what happens to you if you are Jewish? Take on the role of one of the eight people to experience the dilemmas that the war had them face. And then visit the main hall to see the enormous amount of military equipment which was needed to liberate the Netherlands.
Of course, there is special attention in the main hall which is devoted to the Battle of Overloon during the Liberation in 1944. The War Museum Overloon is therefore also a monument to the fallen on this Battlefield.
The War Museum is interesting for all ages and worth a visit even in bad weather. In the Museumcafé you can have a nice drink or something to eat and there is also a interesting shop.
You will not quikcly forget a visit to this impressive War Museum! (Watch the video)
Unique in the world! Cycle straight through the War Museum
The War Museum in Overloon is the first, and with our knowledge the only, museum in the world that you can cycle right through. You must experience that!
The War Museum has built an elevated cycle path, based on the Bailey Bridge used by the Allies during the liberation. The bicycle bridge connects to the existing bicycle route network and can be used free of charge during the museum's opening hours. Cyclists ride through the museum at a height of three meters. A unique experience!
The War Museum Overloon is well worth a visit. Three years ago, the museum, built on one of the largest battlefields of the Second World War in Western Europe, was modernized and the permanent exhibition in particular has been given a more contemporary character.
For more information about current exhibitions, events in and around the museum, opening hours and other visitor information, go to www.oorlogsmuseum.nl.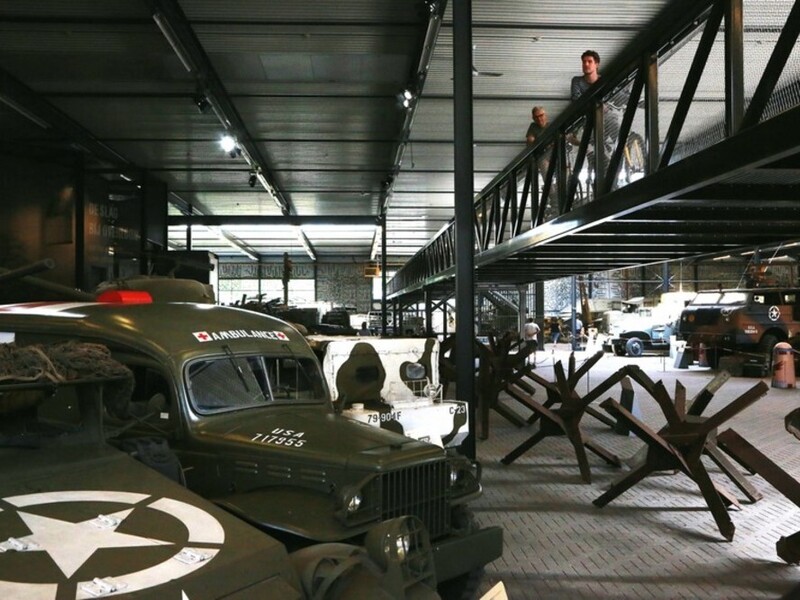 War Museum Overloon
Museumpark 1
5825 AM Overloon